Making custom coins comes with a plethora of options.  Noble Medals offers multiple features and styles to make your coins unique!  Some of these features include:
Custom Cut Edges
Custom edges are an exclusive method of bringing your coins to life! Choose from cut edges such as: swirl cut, petal cut, flat wave cut, curve wave, cross cut and more. (available in round-shape coins, only)

   SWIRL CUT           

CURVE WAVE CUT

     SCALLOP CUT          

   CROSS CUT


     FLAT WAVE CUT     

      SMOOTH CUT

Cut-Outs
Cut-outs are the areas removed from a coin to further accent its shape or design.  They can be anything from a simply-placed hole to make the coin wearable, to a complex, intricate design, providing a greater level of detail to the coins.
                     

3D Features
For those challenge coin designs that really need to "pop", 3D is a must-have.  These coins have raised metal features that generally extend beyond the height of the coin's edges.  Great for vehicles, buildings and likenesses.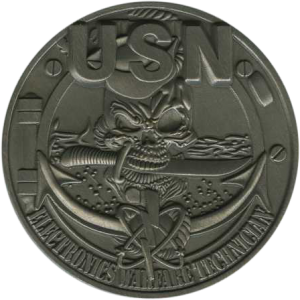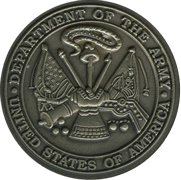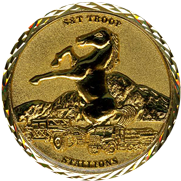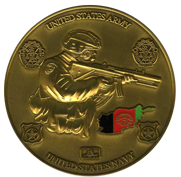 2D Features with Colored Enamel

Probably the most frequently chosen coin style is the 2D with colored enamel.  This is a great choice for coins that feature flags, ranks, logos, etc.  This style has only the edges of the features raised, so enamel can be added to fill the areas with colors.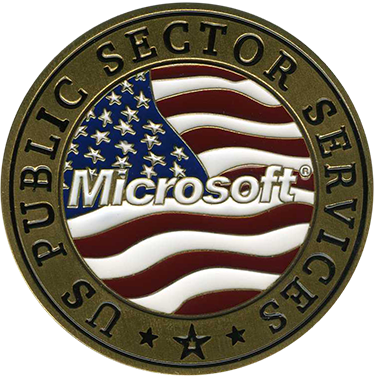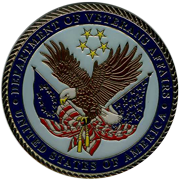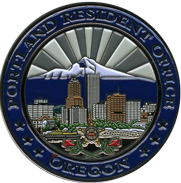 Photo-printing
When a great deal of detail is needed, photo-printing is the way to go.  Since it doesn't rely on raised metal or available space as much, the smallest details are easily captured.(requires a clear picture for printing)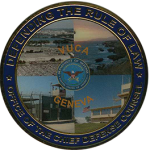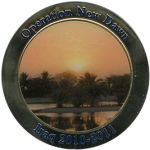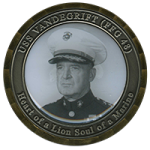 We also offer serialization, epoxy coating, custom shapes and more!
There are additional fees for epoxy, 3D Features, Dual-Plating, Photo Printing or Cut-outs. Instead of charging you a flat fee, we want to work with you to determine what's best for your needs and your budget.
Fill out a quote form or contact us for more details!
We ship USPS Priority. We ship to anywhere in the world including APO/FPO/DPO!
Contact us with your location and we'll calculate shipping for you.
Estimated Domestic Shipping time is 2-5 days depending on shipping locations.
Estimated International Shipping (including APO/FPO/DPO) is 5-21 days.