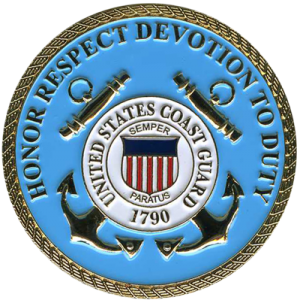 High Quality Coast Guard Challenge Coins
Making only the highest-quality challenge coins for the US Coast Guard has been a longtime goal of Noble Medals.  This brave group of women and men has been defending our country for over 200 years and is still going strong!  With so much experience behind them, the USCG has an eye for detail – they except only the best and we promise to deliver!
Does your unit have a coin that commands respect?  If not, let's make that happen!  Noble Medals offers a multitude of options, both standard and unique.  This will help make your Coast Guard Challenge Coins a work of art and an expression of pride that the Coast Guard Deserves.
At Noble Medals, we make quality Coast Guard challenge coins, and our work speaks for itself.
One-of-a-kind coins: These are not coins you can just buy over the counter. Every element of our coins is customizable, from the metal plating to the decorative edging. This gives our USCG Coins a personal touch that any service member would come to cherish.
Great customer service: Ordering a custom made challenge coin is possibly not something you have done often, which is why our team can walk you through the process and even provide you with an accurate quote of what your coins might cost at each stage of design — no surprises in pricing! Our graphic designers also help make your vision a reality.

Hard work for brave men and women: We make custom Coast Guard coins and want to do our part in thanking the proud men and women who selflessly defend this country. We put true passion into our work so that each coin that goes out our doors is a special one.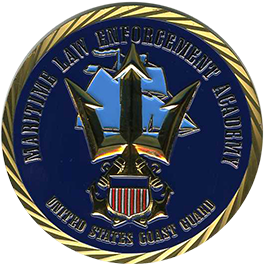 Ordering your Challenge Coins is easy – just give us the details that you want in the coins and we'll help you put them together.  If you have any pictures or images to include, send them over so we can help you fit the best layout possible for your design.